AIEE 2021 | Virtual Conference
AIEE 2021 was originally planned to be held in Phuket, Thailand. Because of COVID-19, the conference was finally shifted to online conference and was successfully held during January 15-17, 2021. Thank you all for your participation. Hope to meet you next year!
Conference Proceedings
Papers of AIEE 2021 were published by ACM and proceedings of AIEE 2021 is already online! Papers have been indexed by Ei Compendex and Scopus already!
AIEE 2021- ACM | ISBN: 978-1-4503-8927-3. (Read More)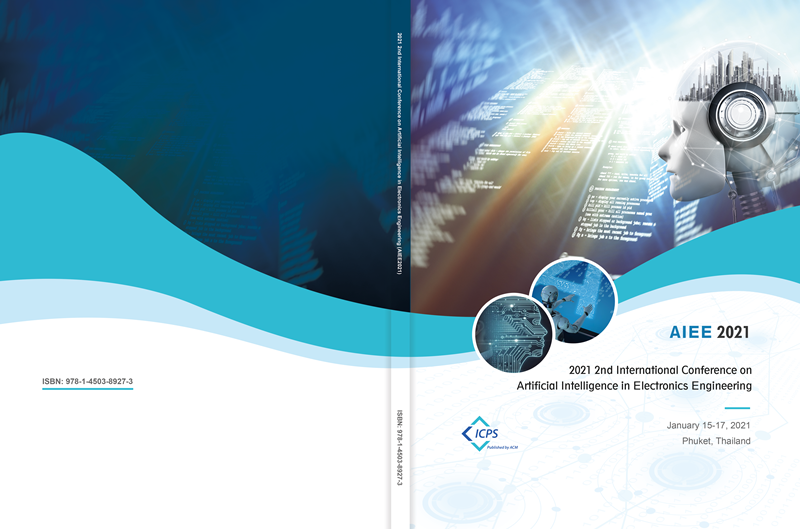 AIEE 2021 Conference Proceedings - Cover
Conference Photos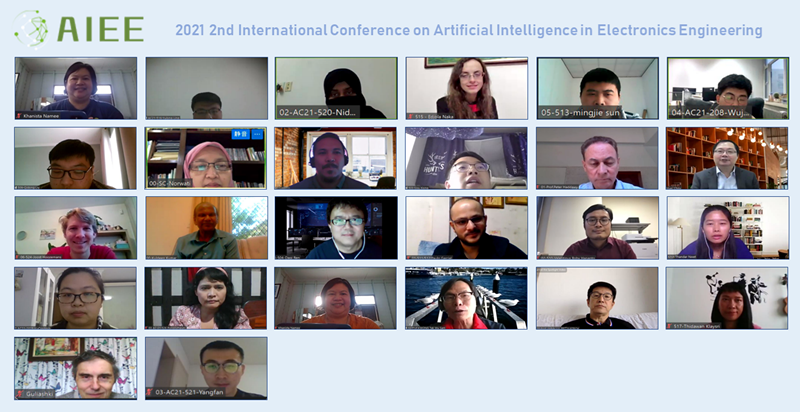 Special Group Photo
Keynote Speaker: Prof. Peter Haddawy, Mahidol University, Thailand
Speech Title: Employing AI in the Fight Against Vector-Borne Disease: From Sensing to Prediction
Keynote Speaker: Prof. Kwong Tak Wu Sam, City University of Hong Kong, Hong Kong
Speech Title: Intelligent Video Coding by Data-driven Techniques and Learning Models
Keynote Speaker: Prof. Jimmy Liu, Southern University of Science and Technology, China
Speech Title: Artificial Intelligence for Medical Diagnosis and IMED Ocular Imaging AI Research Update 2021
Keynote Speaker: Prof. Chen-Huei Chou, College of Charleston, SC, USA
Speech Title: Artificial Intelligence for Modern Internet Abuse Detection
Best Presentation Winners
Session I BP--Paulo Garcia from Carleton University, Canada
Paper Title: Near-Native Interrupt Latency in Real-Time Guests: Handler Emulation Through Memory Map Morphing
Session II BP--Alison O. Perez from University of the Cordilleras, Philippines
Paper Title: BlockNCD App: A Rule-Based Decision Support System for Non-Communicable Disease Risk Assessment
Session III BP--Fan Yang from Dalian University of Technology, China
Paper Title: Attribute Network Alignment Based on Network Embedding
Session IV BP--Zhigang Hou from Beijing University of Technology, China
Paper Title: A Novel UAV Aerial Vehicle Detection Method Based on Attention Mechanism and Multi-scale Feature Cross Fusion